Alabama baseball: A very successful start is nothing new
Author's note: This article was completed on Friday, February 26, after Alabama's series-opening win against Wright State.
For the Alabama Crimson Tide baseball program, things are trending up. Last season, they emerged as one of the more exciting SEC baseball teams and catapulted to a 16-1 record before COVID-19 caused the season's early end. Now, in Brad Bohannon's fourth season as coach, they are 5-1 to start the year. Starting off the right way has now become commonplace for Bama, as they also started off well in 2019, winning 17 of their first 20 games. They currently find themselves ranked No. 22 in the Baseball America Top 25.
The 2021 campaign opened with a series sweep of McNeese State in Sewell-Thomas Stadium. The first game of the year, which took place on February 19, was a 10-6 win over the Cowboys. Connor Prielipp, a sophomore pitcher, threw five scoreless innings and sat down eight batters. Alabama's batters also hit multiple home runs during the game. The next two games against McNeese were won by scores of 4-3 and 9-5 respectively.
For the five-day period between February 22 and February 26, the Tide went 2-1 in three games played. They snagged their first road win on February 23, which came by a 5-2 margin over in-state opponent Jacksonville State. Alabama was helped by home runs from Peyton Wilson and Sam Praytor. Despite falling in Tuscaloosa against UT Martin, they rebounded nicely to open the weekend series by beating the Wright State Raiders 8-4. In this game, which is Alabama's most recent as of this writing, pitcher Tyler Ras tossed six innings and allowed just a single run, and Peyton Wilson, Zane Denton, and TJ Reeves provided some offense as each hit a homer. This was certainly a great start to the new series.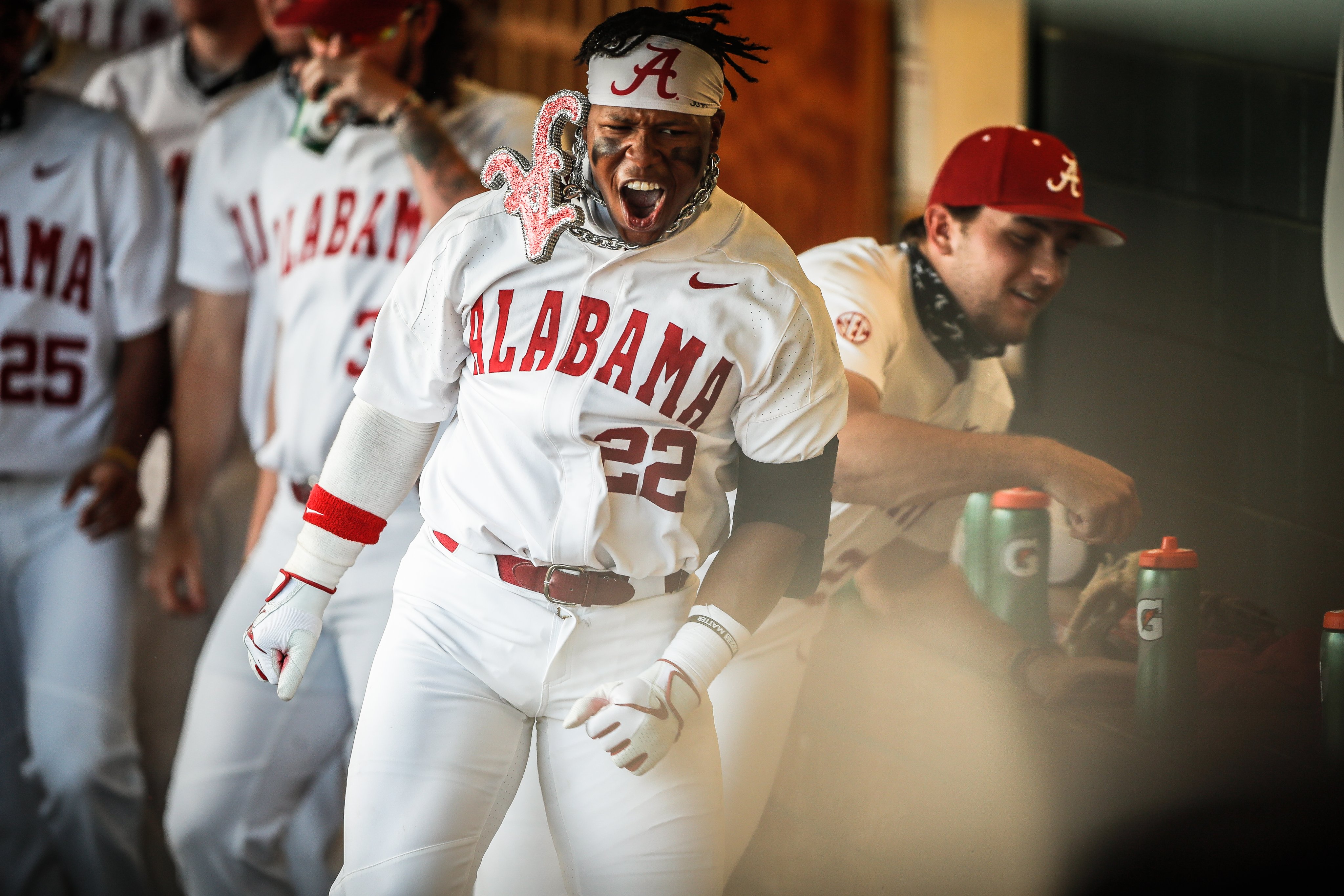 The Crimson Tide will play Wright State again on Saturday, February 27. As this roster continues to gain experience, they will only get better, and they certainly have a lot to prove after their promising 2020 season was prematurely brought to a halt. The Tide has in-state foes waiting in the wings after the conclusion of their current series. They will face UAB at Regions Field on March 2 and head back home the following day to face Troy. Bama has an opportunity with these games to get statement wins over the competition as they work towards their first SEC game, which comes on March 19 against Arkansas. If they can continue to win and play well, Alabama will once again find themselves a team to watch in the Southeastern Conference as league play approaches.